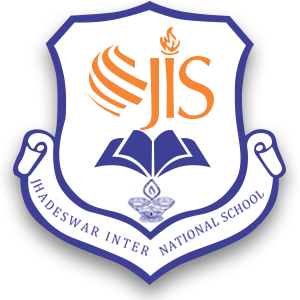 JHADESWAR

International School


Balasore
Literacy in the present social scenario is an important factor in determining the standard of civilization of a particular country. English being as the global language, Jhadeshwar International School evolves its policies to stress on high standard English Medium School which paves the way to brilliant academic success. Our focus is to impart high quality education through English medium. In order to give education a wide coverage and to make it accessible to the youngsters at their earliest possible age, footfalls are taken to open Child Development Centre which would help in pre-schooling and make children psycho­logically adaptable to the process of learning through a novel technique of Play-way method. Children at the age group of two years are allured to school to provide better pre-school nursing care which generally are not available in present scenario.
The school believes in quality education. Quality education is viewed as the kind of education that is not confined to text books alone. It is the kind of education which can fetch the learners all-round development in physical, psychological and intellectual sense. Since a sound mind in a healthy body is sharper and more receptive, the school aims at conducting a number of activities so as to enrich the psychological aspects of students as scholastic and co-scholastic approach in Educa­tion. English, being accepted as the lingua franca and a window language as well as to imbibe thoughts from the outer world and also to communicate our thoughts to others, the school puts much weight on spoken and written English.

Mission
To unleash the hidden talents of the children.

To empower the children through thought and action.

To enable them to face challenges of life.

To provide opportunities for experiencing life itself.

To inculcate a democratic way of life.

Vision
Jhadeswar International School envisions itself as a world class academic institution to pursue excellence in education, sublimity in aspiration and humanity in character building of young boys and girls from all walks of life without discrimination. It dreams of a world of love, passion and commitment in complete freedom.
Affiliation
The school is Affiliated to CBSE upto Secondary school with Affiliation No. 1530162. School No - 53122 is to be added.